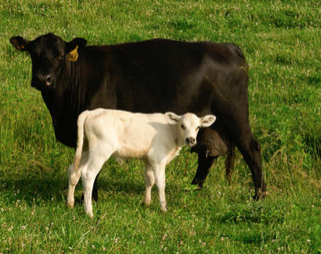 The primary focus is ruminant health information management which includes education about current health issues, issuing alerts in the event of an emergency, clinical application of new knowledge generated at the University, and implementation of governmental directives and industry initiatives.   The Extension Veterinarian also works collaboratively with a wide variety of programs and individuals throughout the university system in clinically relevant research to help reach solutions to situations encountered in the field. 
To accomplish this mission, multiple strategies are employed:
Support of food animal veterinarians by direct consultation on problem cases and/or field investigations

Provide formal continuing education programs for ruminant veterinarians

Provide information on traditional livestock disease prevention/ control/ and management including biosecurity

Collaborate with Extension specialists to address state and local issues

Work with allied organizations including KY Cattlemen's Association, KY Veterinary Medical Association, KY Sheep and Goat Producers, KY Beef Council

Conduct research on important ruminant animal health and food safety issues

Develop written news briefs for extension bulletins, fact sheets, e-newsletters, and press releases and also publish in-depth information in livestock magazines and veterinary and animal science journals

Prepare and deliver animal health presentations on a variety of topics at producer, extension,  industry, and veterinary meetings

Participate in Extension programs, Extension Agent training and Extension Field Day demonstrations

Utilize multiple types of media (internet,radio,printed material) to reach out to those whose livelihoods depend on agriculture
In summary, the Ruminant Extension Veterinarian is charged with creating awareness of the interaction between health and production resulting in a positive change of habits, attitudes, and activities throughout the livestock sector.