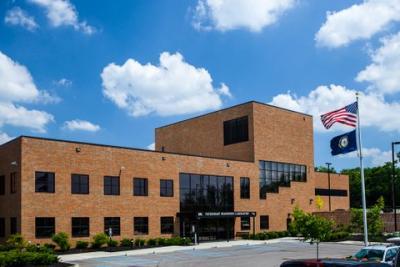 The Ruminant Veterinary Extension program is an outreach program of the Departments of Veterinary Science, Animal and Food Sciences, and the Veterinary Diagnostic Laboratory.  The mission is to improve ruminant health by disseminating relevant information among all the stakeholders in the livestock industry. 
The Extension Veterinarian serves as a link between practicing food animal veterinarians, extension specialists, county extension agents, individual livestock producers, State and Federal authorities, and University Faculty and Staff throughout the Commonwealth of Kentucky.
The Kentucky State University Center for Sustainability of Farms and Families (KSU-CSFF)  Small Scale Farm Grant Program has been developed to support expansion of certain  types of agriculture in Kentucky, especially among certain underserved groups. Grant  funding decisions are based upon the impact the grant is expected to have on the  production and sales of Kentucky-grown or -raised farm products. Applications will be accepted through August 2014. For more information, please review this form.
Monthly Newsletters
Veterinarian Fact Sheets
More information to come....
Meeting Invitations
More information to come....